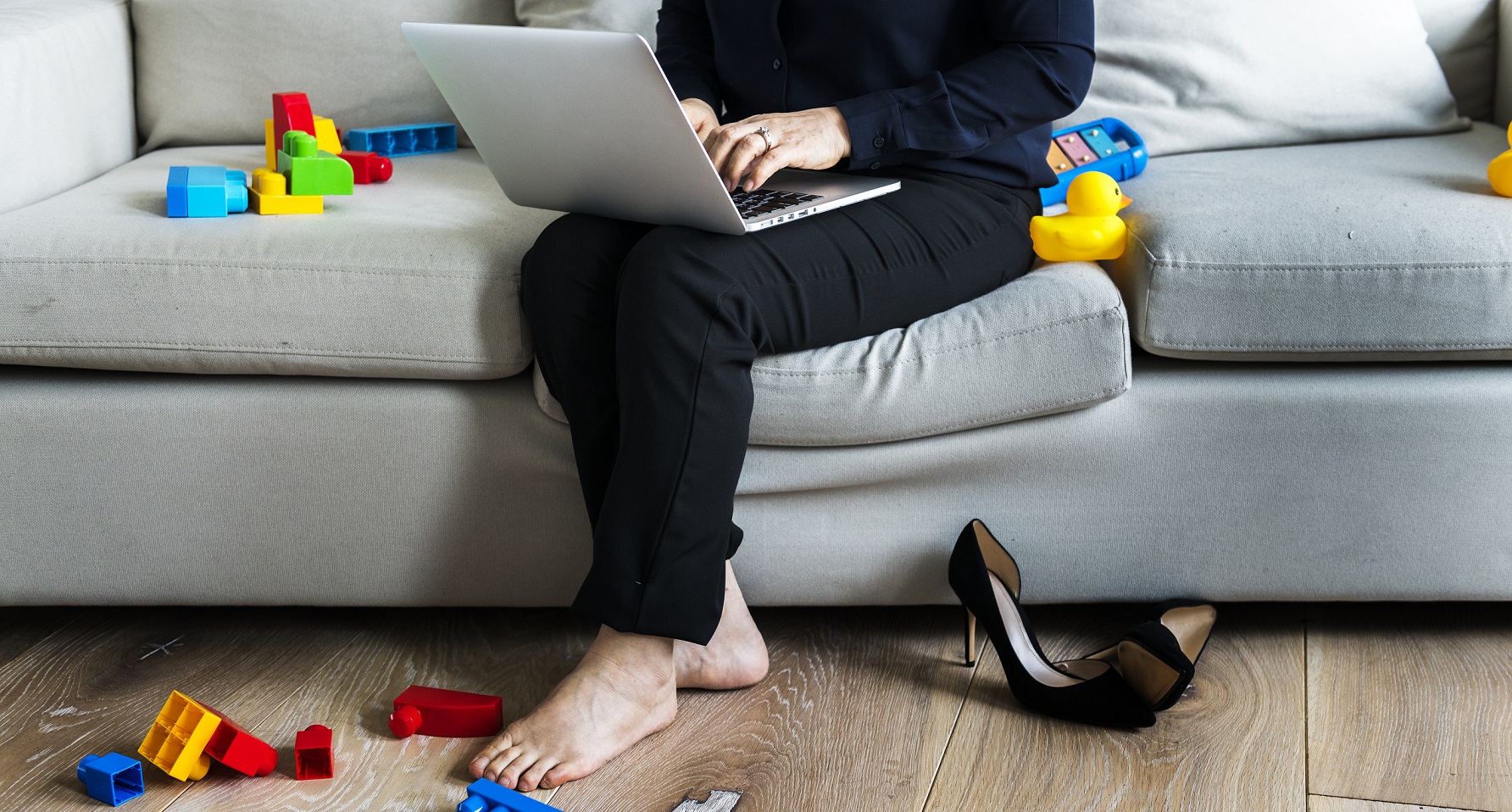 With clients and colleagues working from home, and your home full of young people, you need a daily bag of tricks to keep everyone, including yourself, happy, healthy and safe. 
Keep to a routine 
Many of your clients, colleagues, and support staff have likely transitioned to some kind of remote working arrangement. Like you, they are suddenly at home with family and adjusting to a new routine. To best manage the expectations of your colleagues and family, establish and communicate your daily routine so they know when you can be interrupted. If everyone understands that home life is a combination of family and work time, it's easier to block off the hours you need for uninterrupted work.
Get creative
Kids learn dexterity, patience and problem-solving through arts and crafts. Knitting and macramé are popular pastimes that can keep kids busy for hours. Have them collaborate on a group project with the goal of knitting it all together when we get back to real-life facetime. 
Virtual playdates
If you and a colleague have kids close in age, consider setting up a virtual playdate. Have them produce a play, put on a concert or talent show. This can take days and hours to complete and after all the rehearsals, they can put on a show (via video) for family and friends. Consider rotating booking times and technology with the other parents. 
Stay fit with obstacles
The web is a great resource with many fitness instructors at all levels for all ages. But a fun and interactive way to get everyone participating is to create a family obstacle course that runs throughout the house and even into the front or back yard. Create a competition between siblings, or have them compete for the best individual time.
Set some learning goals
If you have school-age children, come up with some reasonable deadlines for them to learn something new. If it can tie back to their current curriculum, fantastic. But you have more success encouraging them to learn something that challenges the creative hemispheres of their brains. 
Tour the world
Looking for an interesting history lesson? Consider that many world-class museums offer virtual tour. The Google Arts and Culture app has tours of the Smithsonian National Museum, Musee D'Orsay in Paris, Uffizi Gallery in Florence to name a few. 
Teach some life skills
For the teenager in your house, now is the time for some practical learning. Consider getting them involved in dinner prep or have them choose a recipe to make something with you acting as their sous-chef. It's a great way to teach them how to cook, prepares them for living away from home, and gives you the added time to focus on planning out the next day for work and family. 
Working from home provides an opportunity to connect with your family and colleagues in new ways. Plan your day and week in advance, create a routine and look forward to what you can all learn together.  
More on this topic
9 work-from-home stressbusters