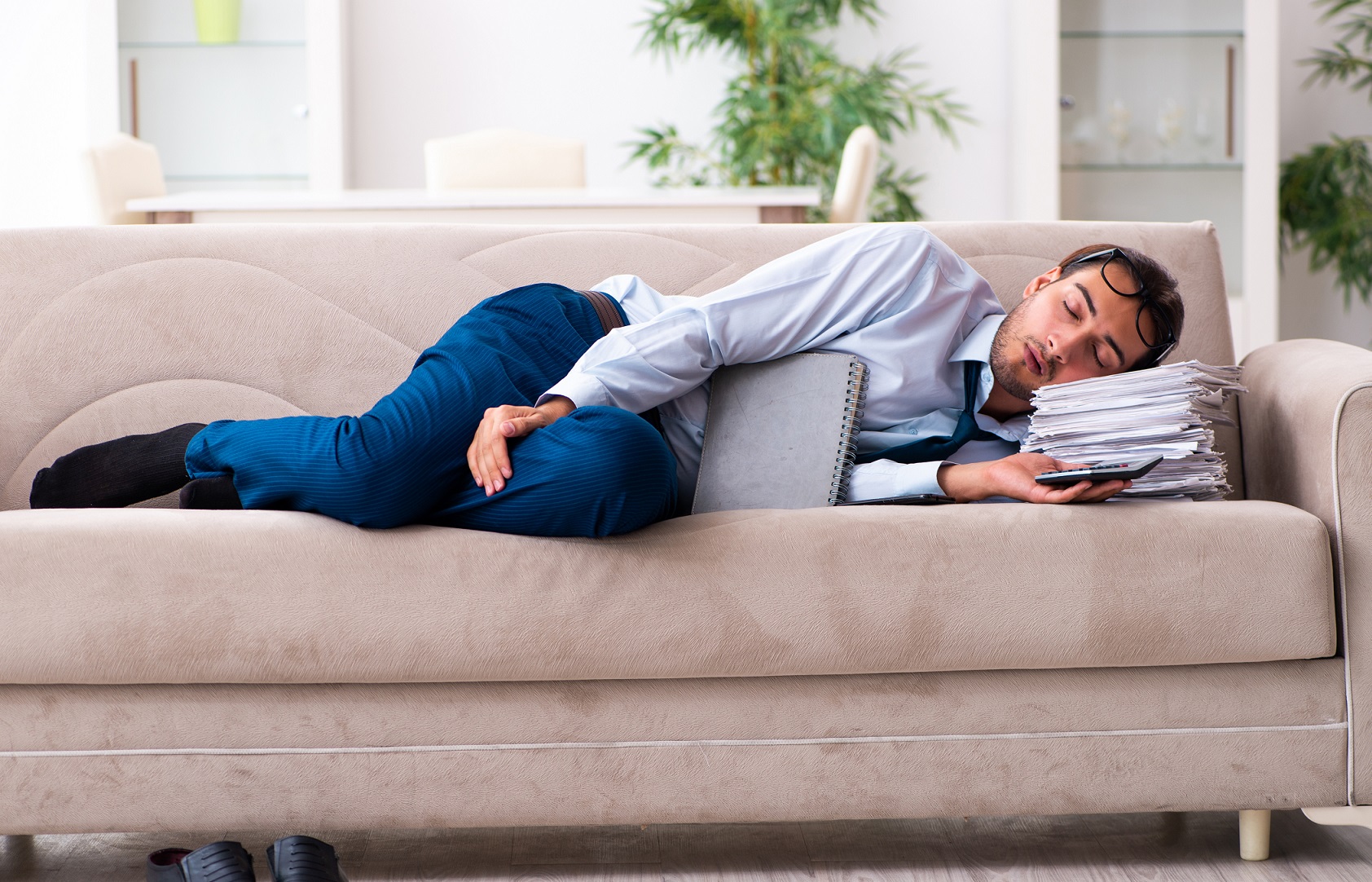 Working from home can add an unfamiliar layer of stress to anyone's life. When you're used to the camaraderie and pace of a busy firm, the adjustment to working remotely can be challenging.
You're not alone if you find yourself suddenly at home with family members or by yourself and looking for ways to deal with the stress of being isolated from your own daily routine. Here are a few ways to incorporate daily stress-busters into your day. 
Create a buddy network
Friends and colleagues are probably eager to connect online or by phone, just to share the same feelings you're experiencing. If people are busy, set up a regular time, treat it like meeting, and make staying connected a priority. 
Have a team meeting 
Call a household meeting and work out a plan for getting through day. Give everyone a chance to share what they need in terms of privacy, work spaces and access to technology in the home. 
Set expectations
Don't expect things to be normal. For example, let people on conference calls know the dog might bark or the kids might interrupt. Odds are, they're in the same boat and these little things don't have to be as stressful as you think. 
Move a lot
Hours can fly by when you don't have to walk to meeting rooms, visit people, and forage for food at lunch. Force yourself to get out of your chair and move every hour. Whether you stretch on the spot, hit the staircase, or walk the dog, it all helps to relieve stress. If you're so inclined, track your steps and set daily goals that force you out of your chair.   
Cap your work time
Lawyers are prone to over-working. Keep in mind that friends and family may really benefit from your time as they deal with their own versions of stress at home. Plan to log out at the end of the day and be available to support others. 
Try to have fun
Set up group chats with friends to talk about sports, chat about movies, or review a book together. Face-to-face contact, even in a video conference, can remind you that you are not alone. 
Shop healthy
There is a powerful link between what you eat and how you feel. Lawyers need to maintain clarity and stay focused. The easiest way to discipline your work-from-home diet is to load up on the healthy stuff and avoid buying junk food. If it's not in your home, you can't eat it. 
Disconnect and get some air
Turning off your screens and getting some fresh air can be rejuvenating. Take time to clear your mind, talk to neighbours on the street, and take a break from the onslaught of news and opinions that can get you down. 
Find positive motivation for what's next
Being isolated from your regular routine may provide some extra time for self-reflection. Take time to find inspiration in podcasts, TED Talks, or books. Open yourself up to positive and timeless ideas as a defense against short-term stress. 
More on this topic
7 tips for lawyers working from home
7 tips to help you coordinate kids, clients, colleagues and life