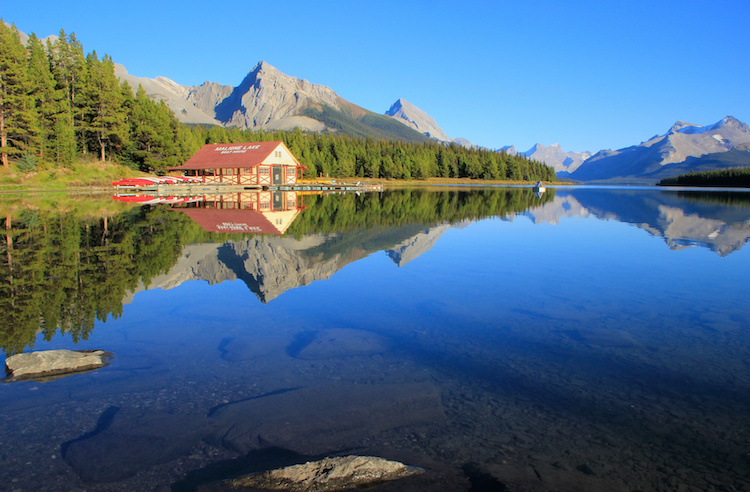 Travel medical protection is important for painful emergencies within Canada, too
If you're an avid traveler, no doubt you like to explore countries around the world, but also this vast and beautiful country we call home. There's such a diverse range of sights to see across Canada, from the Rockies to the Prairies to the Maritimes, not to mention our bustling major cities. 
But what if you were a Maritimer in awe of Lake Louise's beauty and accidentally slipped and broke a tooth, requiring emergency dental work? What if you were a Torontonian enjoying Old Montreal and wound up with a bacterial infection, requiring antibiotics? Imagine you were an Albertan taking a break from skiing the Rocky Mountains by heading to Quebec's Mont-Tremblant, and broke your leg, requiring an airlift. In these cases, would your public health plan cover your medical bills? The answer is: maybe, maybe not. 
Every provincial health plan may be slightly different when it comes to expenses relating to medical coverage while travelling in another province or territory. Services and treatment like ambulances (including air ambulances, which can cost an astonishing $10,000 per hour*), emergency dental treatment and prescription drugs are often not covered if you're outside of your home province or territory. 
Fortunately, with Lawyers Financial Travel Insurance, you can apply for the Travel Canada Emergency Medical Plan, which can help cover expenses like those and more. And it costs just half of what you'd pay for the regular Single-Trip Plan for international travel! 
Lawyers Financial Travel Insurance offers great rates for families as well. For as little as two times the rate for the oldest traveler, this insurance can cover you, your spouse, your children and/or grandchildren. The two times rate applies to the Single-Trip Emergency Medical, Travel Canada, Multi-Trip Emergency Medical and Visitors to Canada Plans.* 
Focus on recovery, not medical expenses
In most cases, travel insurance will coordinate your payment so that you don't have to pay out of pocket up front for covered expenses. When you're dealing with a medical emergency, especially when you're away from home where things can be unfamiliar and confusing, the last thing you want to worry about is how you're going to pay for it. Travel insurance can help you keep your focus on the most important thing: recovery. 
When you're considering travel insurance for your out-of-province journeys, you might also want to think beyond emergency medical coverage. Regardless of where you're headed, if you're flying you might want to consider coverage to protect your luggage or the financial investment you made in your trip. What if the airline loses or damages your luggage? What if a family emergency forces you to cancel your trip? Lawyers Financial Travel Insurance offers plans that include coverage for baggage loss, damage and delay, as well as for trip cancellation and interruption. The All-Inclusive Plan offers coverage for all of those situations, as well as emergency medical coverage, while you can also purchase a stand-alone Trip Cancellation & Interruption Plan if you don't want baggage or medical coverage. 
It's easy and affordable to get covered
You save 10% on already affordable rates with Lawyers Financial Travel Insurance. With a number of plan types available, you can choose the coverage that's right for you.
Contact us today at 1-888-225-2421 or visit www.manulife.com/LF to learn more. 
*Conditions, limitations and exclusions apply. See policy for details.
---
* The Toronto Star, "Critics say government should pay air ambulance bill after hospital cuts," August 16, 2015. 
Travel Insurance underwritten by The Manufacturers Life Insurance Company (Manulife) and First North American Insurance Company, a wholly owned subsidiary of Manulife. Lawyers Financial products and plans are sponsored by The Canadian Bar Insurance Association (CBIA). Lawyers Financial is a trade mark of CBIA.