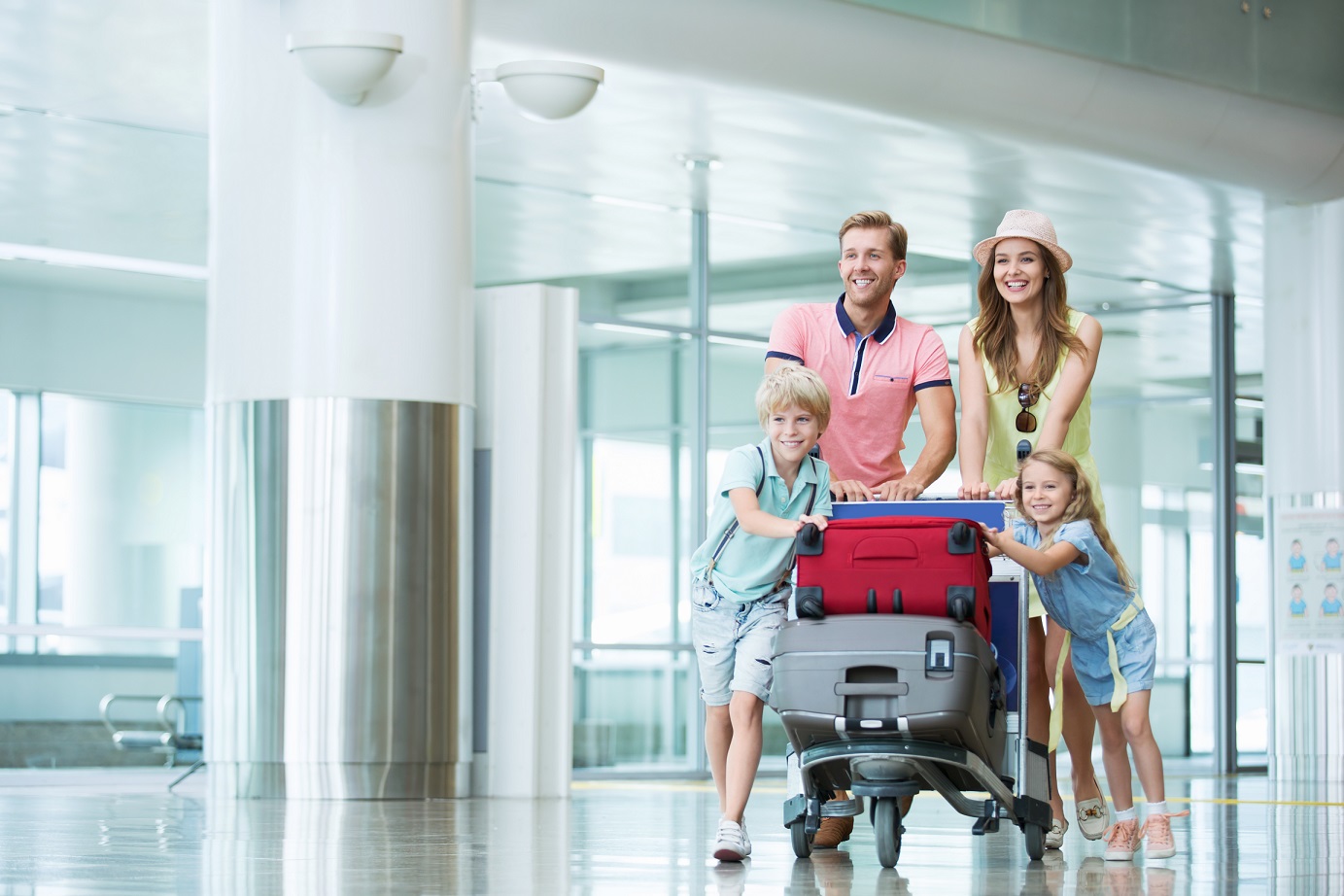 Do you have family members who are citizens and residents of another country? If so, what follows may be a familiar scenario for you. Picture it: The phone rings and it's your mother overseas. She says she and your dad are getting ready for an extended trip to visit you, their first trip here in five years. You couldn't be more excited, but your excitement is diminished somewhat by the stress of the to-do list that immediately springs into your mind: get the guest room ready, plan a party with extended family, clean the house from top to bottom, stock up on your parents' favourite foods… the list goes on.
Does that list include travel insurance? It should. Many people only think of travel insurance for themselves when they are travelling, but it's also important for people visiting Canada to be insured. Why? While Canadian residents are covered for many medical costs thanks to our public health plans, your visitors are not covered. If they suffered a medical emergency on Canadian soil, they would have to pay out of pocket for many, if not all, of their expenses. 
The Visitors to Canada Plan from Lawyers Financial Travel Insurance can help your family avoid those out-of-pocket medical expenses, with coverage of up to $150,000. If your visitors choose to take a quick trip across the border to the U.S.A., the travel insurance remains in effect as long as the trip outside of Canada is 30 days or less.* 
The Visitors to Canada Plan covers expenses including:
Emergency medical attention
Ambulance transportation
Emergency medical return home
Expenses related to death
Paramedical services, like licensed physiotherapists, chiropractors, podiatrists and more
Emergency dental treatment
And much more
Meets Super Visa requirements
What if your family lives in another country and is planning to make several visits over the next few years? Their travels could be made easier by obtaining a parent or grandparent Super Visa. This would allow them to come to Canada multiple times over a 10-year period without having to update their status and would also allow them to stay for a period of up to two years at a time. One of the requirements to be eligible for a Super Visa is having valid Canadian medical insurance, and Lawyers Financial's Visitors to Canada Plan meets that requirement.
Add trip interruption
You have the option to add some non-medical coverage to the Visitors to Canada Plan as well. With the Trip Interruption option in place, it can help protect your visitors from costs associated with a return to their home country if an unexpected event were to make that necessary.  
It's easy and affordable to cover your visitors
Help protect your out-of-country visitors from out-of-pocket emergency medical expenses with Lawyers Financial Travel Insurance. Save 10% on already affordable rates with Lawyers Financial Travel Insurance. With a number of plan types available, including plans for travelling Canadians and students, you can choose the coverage that's right for you. 
Contact us today at 1-888-225-2421 or visit www.manulife.com/LF to learn more. 

*Conditions, limitations and exclusions apply. See policy for details.
---
1 United States Government Accountability Office, Ambulance Providers: Costs and Medicare Margins Varied Widely; Transports of Beneficiaries Have Increased, 2012.
2 International Federation of Health Plans, 2015 Comparative Price Report, 2015.
3 Rate applies for ages 26-39, travelling 1-17 days with a Single-Trip Emergency Medical Plan. 
Travel Insurance underwritten by The Manufacturers Life Insurance Company (Manulife) and First North American Insurance Company, a wholly owned subsidiary of Manulife. Lawyers Financial products and plans are sponsored by The Canadian Bar Insurance Association (CBIA). Lawyers Financial is a trade mark of CBIA.