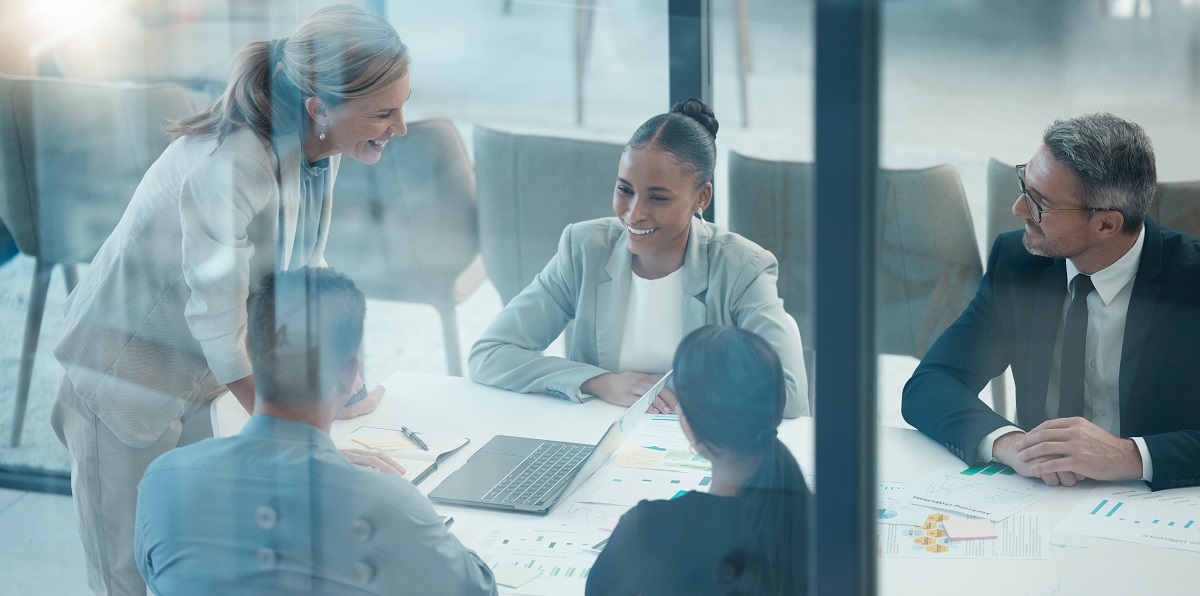 Money can't buy you loyalty, but healthcare just might.
Traditionally, talent wars have been won and lost at the paycheque. However, new research from the 2022 Report on the State of the Legal Market suggests that although law firm turn-over is at an all-time high1, ever-increasing salaries might not be the incentive they once were.
It makes sense: after the Covid year(s) of rest and reflection, many Canadians have emerged with a new understanding of their priorities, and for many of us, money is no longer at the top of the list. In fact, the same report reveals that the firms with the lowest turnover "tended to have the lowest compensation growth among the market." We don't mean to be trite or idealistic by understating the importance of what money allows us to do—take care of our families, for one—but what if another zero on our paycheques wasn't the only way to do that? 
Writing for The Canadian Bar Association Magazine, Doug Beazley suggests that firms "must concentrate on quality-of-life factors if they want to keep their staffing levels secure." Group benefits—things like healthcare, retirement planning, and life insurance—are key to the equation.
"From my experience," says Halifax-based Lawyers Financial advisor Patty McDonald, "I don't think many job seekers in the legal field would even consider an offer from a firm that didn't have some sort of group benefits plan."
We asked McDonald what makes one plan different than another, what a good benefits package can mean for your talent pipeline, and why communication may be the most important part of your plan.
Q. WHAT MAKES GROUP BENEFITS SO IMPORTANT TO A WORKPLACE?
A. I've been working in group benefits since 1998, but Covid really showed us just how important they are to business owners and their employees. 
When the pandemic started, we were nervous for our clients and didn't know if they'd be able to stay open. 
Ultimately, business owners gave up a lot during this time, but the vast majority of our clients—if not all of them—kept group benefits for their employees, because they understood how important these programs are.
Implementing a group benefits program is an affordable investment for employers because it keeps employees at work by making them feel valued and attracts talent who'll remain loyal and add long-term value to the business. Fundamentally, it shows that you're an established company. 
Q. WHAT ARE WE TALKING ABOUT HERE, EXACTLY? WHAT SORTS OF BENEFITS FALL UNDER THESE PROGRAMS? 
A. The basic package we offer through Lawyers Financial includes life insurance, accidental death and dismemberment, dependent life coverage for your spouse and children, and health and drugs. 
Then we have auxiliary benefits that allow employers to add onto their package. They almost always choose dental and vision. 
We see long-term disability insurance added to many plans, too. Lawyers Financial's disability coverage is unique because it's specific to the legal community. You're pooled with other lawyers—not with firefighters, for example—so those costs and risks are shared with people whose working life is similar to your own. The definition of disability and sources of income are also specific to lawyers and not typically accommodated outside of Lawyers Financial.
Another thing I sometimes see is a company deciding to offer benefits by self-insuring, which means that each individual employee keeps their health care receipts, for example, and the company reimburses them after. The idea is that maybe this would be cheaper, if you have, overall, a healthy workforce. But can you imagine? There's zero confidentiality for workers if they have any type of health problem, and their bosses know exactly how much it's costing them. A group plan ensures confidentiality, financial protection and the preferred coverage for business owners and employees. 
Q. IF A FIRM WANTS TO START A GROUP BENEFITS PLAN, HOW LONG WILL IT TAKE? 
A. It really depends. We once worked with a law firm that was absolutely desperate for a new hire who wouldn't even consider the offer without a group benefits plan. So, we really scrambled to put something together in a couple of weeks. 
Usually, it takes about a month to implement a policy. This allows time for the policy to be set up, documents created, and communication shared with employees.
It's not a common practice but in some cases, we can also make a plan retroactively if a company comes to us and says they want something for today or last month. Well, that's impossible, it's already passed. But, actually, if they invite employees to save their receipts, we can create a plan that reimburses them. We don't see this happen more than one to two months retroactively.
It all comes down to the company knowing what they want. I usually recommend starting out with the simple package to make sure the essential benefits are there, then adding enhancements down the line.  
Q. ARE THERE ANY ISSUES SPECIFIC TO THE LEGAL INDUSTRY A PARTNER MIGHT WANT TO CONSIDER WHEN STARTING A GROUP PLAN?
A. It's an industry with high turnover where most prospective employees won't even consider a job if it doesn't come with group benefits. It's the expectation in the industry. And firms are in such a great position to take on group benefits, much more so than other small businesses, because of the plan we offer through Lawyers Financial. 
Lawyers Financial is association-based, which means you're joining an insurance pool with thousands of other members, not just the members of your company. The power in having more people is having more stability in rates, and rates that are generally a lot lower. 
For example, let's say you have five employees and one of them needs coverage for a prescription drug that costs $20,000, well that's impossible. Your rates would just be too high, and you'd have to reduce coverage. But with the association model, one person won't have the same impact in raising costs. I think a lot of people would be surprised to see how competitive the coverage and pricing that we offer is.
Q. FINALLY, IF GROUP BENEFITS ARE SO IMPORTANT IN THE LEGAL COMMUNITY, COULD YOU EVER SEE THEM AS REPLACEMENT FOR SALARY RAISES? SAY IF A COMPANY DECIDES TO ADD DENTAL INSTEAD OF BUMPING UP EVERYONE'S PAY? 
A. The importance of these plans can't be underestimated. Like I said, an employee benefits plan gives your company legitimacy and boosts morale. But another key part of the equation is communication. 
Any group benefits plan is only as good as the information given to its members. Employers have a responsibility to clearly communicate what coverage they're providing, and how it works when people need it. 
When it comes to compensation, I do think having all the focus on annual salary can be misleading, because it leaves out things like the costs of healthcare, parking, education, and retirement fund contributions. These things accumulate. We encourage employers to provide each employee with a total compensation summary at hire and once a year after that so the employee can really see the dollar value of these benefits. The employee is often pleasantly surprised when they see their total compensation is higher than they thought.
Money matters. It shouldn't take a financial company like us to tell you that. But when your employees sign a contract with you, it's about more than just the dollar signs. We're not saying they'd show up for free, but when they come in early in the freezing rain or log on after five hours of sleep with a sick toddler in the next room, they're going the extra kilometer because they know there's something special about being a part of an organization that values them.
That feeling of being appreciated may be intangible, but the way to get there is practical and clear. Let your workers know that yours is a workplace where their efforts will be valued for the long term. When they don't have to worry about healthcare costs, retirement funds, or what will happen to their family in a worst-case scenario, your team will be more relaxed and ready to focus on the long-term projects you had in mind when you started your business in the first place.
We can help.
Ask an employee benefits specialist how a group plan can help you attract and reward talent without breaking your budget.
---
Source: 1. ABA Journal: "Law firms came 'dangerously close' to losing almost a quarter of their associates in 2021, new report says," January 2022